Hey everyone, I made a post earlier this year saying I wanted to do a cartoon based off of Link's Awakening. I'm canceling that one because I lost interest in continuing to work on it and after awhile didn't think what I had would be funny.
I've started working on a parody based off of my favorite Zelda game instead, Ocarina of Time. It's been bouncing around in my head for a bit and I don't have a timeline for how long it will take but I'm not trying to make something super long either. If you played OoT you'll appreciate the gag, but I think it will be easy for others who haven't to understand too.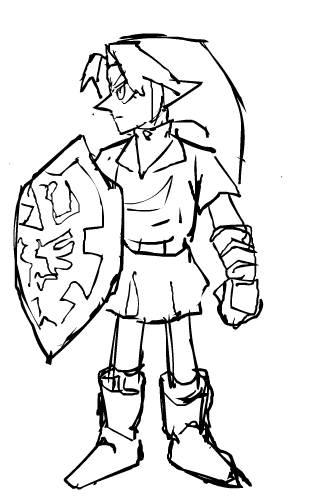 On top of that, I have a really dumbass idea for a Darkstalkers short focusing on Lilith and Morrigan I want to make as well. I recently lost my mic so I need to save up and get a new one to do the shitty voice recordings I want to do. That one will be very shitposty and I've been fiending to work on it asap.